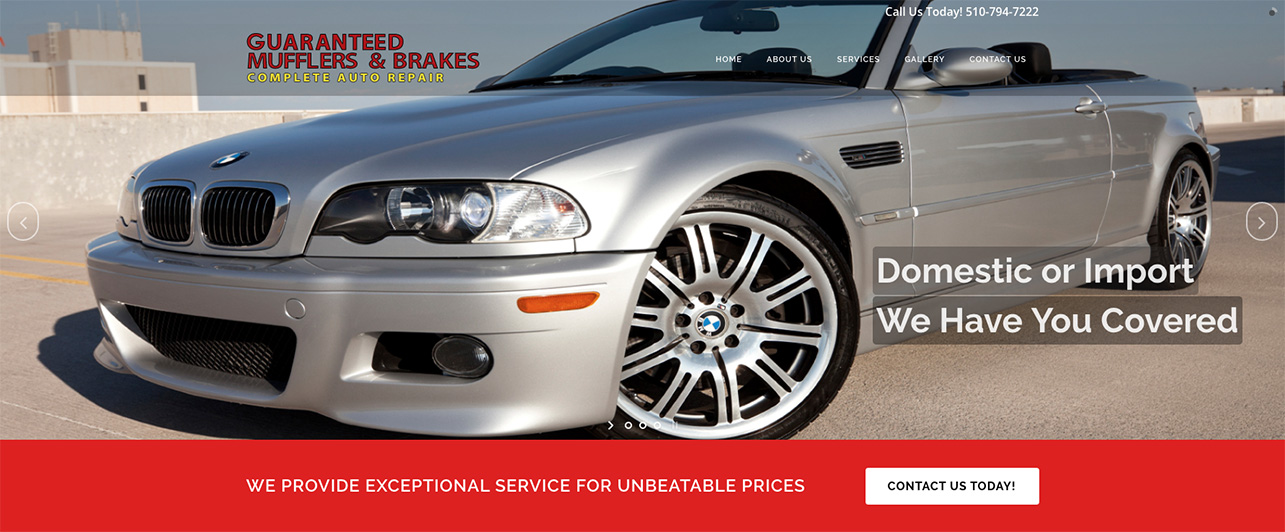 Before you allow a mechanic to reach for his tools, you better be sure that he knows what he's doing. Guaranteed Mufflers and Brakes has earned our company's name since we first claimed our space in Fremont, CA in 1997.
We bring more than 30 years of experience to the community. Specializing in all aspects of automotive service and repair, you won't have to look elsewhere ever again. Our competitive rates and unmatched quality are like magnets to our loyal customers.
If you're searching for the best in automotive parts and services from a provider you can trust- search no further than us. Providing exceptional service for unbeatable prices, Guaranteed Mufflers & Brakes is prepared to present you with an experience you'll never find anywhere else.
We are your complete auto repair service center. Inspections, routine maintenance, and repair are all covered under our professional experience. Whether you need assistance with a commercial or residential vehicle, our team is waiting to deliver.